Our Simple Philosophy: People First
At Consigli, our teams love what they do—and it shows. They embrace a collective vision, welcome challenges, seek innovation and thrive as both teachers and students. Our people—our family—uphold the tradition of Consigli's century-old values.
"Consigli has supported my professional development by training me under seasoned superintendents who taught me the proper skills and put me in the best situations to succeed."
50+ team & community building events hosted by Consigli in 2021
"Consigli supported my transition from Project Management to Estimating. I was given an opportunity to choose my career path and it led me to a role that I love."
Recognized continuously as a Best Place to Work in all regions
Boston Globe, Hartford & Washington Business Journals, Mainebiz, & NYS-SHRM
Josh
Executive Leadership
"As a former camp counselor at Camp Courant, it's amazing to come full circle and work with my co-workers to volunteer so kids can have a summer experience they otherwise wouldn't have access to."
Michelle
Project Management
"A good teammate must have a positive attitude and a willingness to try. We are often thrown into new tasks every day. A good teammate will conquer those tasks with a positive attitude and willingness to succeed."
27,000+ hours of internal training in 2021
"Consigli is committed to a culture of people first. It's true when people say you can make one phone call and have the help and assistance you need to solve a problem or get an answer to a question."
"In the 16+ years I've been with Consigli, I've developed friendships that will last a lifetime."
"My proudest moment was being recognized for my five year tenure award at the Annual Meeting. The fact that I was one of about 40 people celebrating that anniversary, it speaks to the kind of culture that has been built here and I'm proud to be a part of it."
"Consigli understands that it's a people business and soft skills are extremely important in the construction environment. They created an emerging leaders program to develop staff into the future leaders of the organization which I have benefited greatly from."
Consigli's Wellness Program has been recognized as a Healthiest Company in America
Interactive Health
"What makes me so proud is seeing the end result of my work. To go back a year later and see the completion of a building, it's a good feeling."
53% of rising seniors from our 2021 internship program were offered full-time positions
53% of rising seniors from our 2021 internship program were offered full-time positions
Jody
Executive Leadership
"There have been a lot in 15+ years here, but my proudest moment at Consigli was being named the Builder of the Year at our Annual Meeting."
"Our teams are made up of hard-working, gritty problem-solvers who ultimately become family."
Kacey-Ann
Project Management
"I started at Consigli working at the front desk in the Boston office and was giving the opportunity to follow a trajectory to where I am now the Diversity & Outreach Coordinator. The ability to grow with Consigli, and more specifically its Boston office, has been a whirlwind of a ride."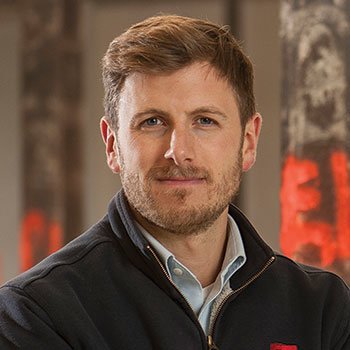 "I'm most proud when subcontractors return to our projects after working elsewhere and express how our emphasis on safety and organization allows them to focus more on doing their job instead of looking over their shoulder."
60 schools represented by our 2021 intern class
Katie
Project Administration
"Our culture is accepting - especially with what has been going on in the world Consigli has been very open and supportive with employees' different needs."
Behind the Scenes