Our Simple Philosophy: People First
At Consigli, our teams love what they do—and it shows. They embrace a collective vision, welcome challenges, seek innovation and thrive as both teachers and students. Our people—our family—uphold the tradition of Consigli's century-old values.
"My proudest moment at Consigli was receiving the AGC National Community Service Award for leading the renovation of a Boston Marathon survivor's home."
50+ team & community building events hosted by Consigli in 2017
Pannha
Project Management
"My favorite project was the historic renovation/addition to the Cambridge Public Library. Knowing I helped create a space for millions of people to enjoy for years to come is an absolute honor."
#88 ranking in the national Training Top 125
Training Magazine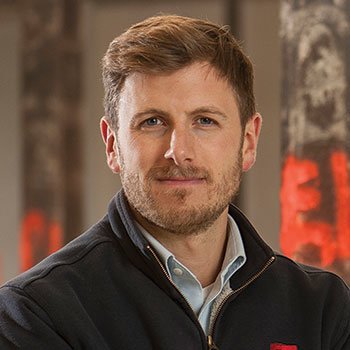 "I'm most proud when subcontractors return to our projects after working elsewhere and express how our emphasis on safety and organization allows them to focus more on doing their job instead of looking over their shoulder."
Janine
Project Management
"I love that every job brings on new challenges, new opportunities and new people. Our projects are rarely "cookie cutter" or "easy," and the opportunities to learn are endless."
10,000+ hours of internal training offered in 2017
"My favorite volunteering event that I've been a part of is Working for Worcester, where we made improvements to local schools and parks."
Myshele
Information Technology
"I've really enjoyed playing a role in the innovations at Consigli—from piloting drones to configuring and implementing virtual reality units."
Steven
Project Management
"I always wanted to work for a 'bigger' company—not just a big company, but one that has a great vision and plan for being successful. A company that cares for its employees, the quality of the work they produce and the communities that surround us...and I've found it at Consigli."
"In the 16+ years I've been with Consigli, I've developed friendships that will last a lifetime."
Consigli's Wellness Program has been recognized as a Healthiest Company in America
Interactive Health
"My proudest moment was being recognized for my five year tenure award at the Annual Meeting. The fact that I was one of about 40 people celebrating that anniversary, it speaks to the kind of culture that has been built here and I'm proud to be a part of it."
31 colleges represented by our 2017 intern class
31 colleges represented by our 2017 intern class
Michelle
Project Administration
"My proudest moment was when I received a thank you card from a client who didn't have a construction background, and was so grateful that our team was able to guide her through the process. She said wonderful things about our team and Consigli, and it made me so proud to have played a role in making a Raving Fan client."
"I've been lucky enough to continually work on teams that don't just support me, but also make sure that I'm given opportunities to grow in my career."
Jody
Executive Leadership
"There have been a lot in 15+ years here, but my proudest moment at Consigli was being named the Builder of the Year at our Annual Meeting."
"My favorite project is the Milford Regional Medical Center ED & ICU Expansion. Being from Milford and born at the hospital, it really hit home to be helping the community by building such an important local landmark for healthcare."
50% of our 2017 interns were offered full-time positions
"The most rewarding part of my job is working with smart, competitive teams to develop project-specific strategies that solve problems for our clients and win work for the company."
Behind the Scenes