Our Simple Philosophy: People First
At Consigli, our teams love what they do—and it shows. They embrace a collective vision, welcome challenges, seek innovation and thrive as both teachers and students. Our people—our family—uphold the tradition of Consigli's century-old values.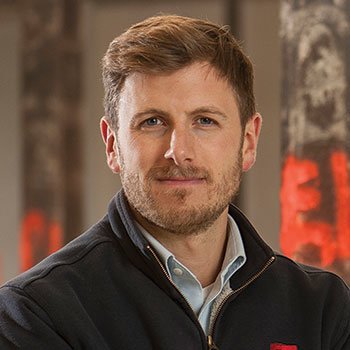 "I'm most proud when subcontractors return to our projects after working elsewhere and express how our emphasis on safety and organization allows them to focus more on doing their job instead of looking over their shoulder."
31 colleges represented by our 2017 intern class
"From the donations, to charity events, to just supporting their employees, I'm always proud the be a member of the Consigli community and all that they do."
Consigli's Wellness Program has been recognized as a Healthiest Company in America
Interactive Health
"The renovation of the Boston Public Library has been my most rewarding project to date. I make a point to bring my family and friends there just to see the building."
Myshele
Information Technology
"I've really enjoyed playing a role in the innovations at Consigli—from piloting drones to configuring and implementing virtual reality units."
50+ team & community building events hosted by Consigli in 2017
Stefan
Project Management
"My favorite part of my job is seeing clients and end-users walk through their completed project for the first time."
Jody
Executive Leadership
"There have been a lot in 15+ years here, but my proudest moment at Consigli was being named the Builder of the Year at our Annual Meeting."
"My greatest pride comes when I walk the jobsite of a project I was heavily involved with during pre-construction. It's easy to get lost in the day-to-day of takeoffs, spreadsheets and drawings while being an estimator. Walking a jobsite always makes me proud of all the upfront work we do, ensuring that our teams are set up for success in the field."
"In the 16+ years I've been with Consigli, I've developed friendships that will last a lifetime."
30 Times Recognized as a Best Place to Work in Massachusetts, Connecticut & Maine
Boston Globe, Hartford Business Journal & Mainebiz
"My favorite project and proudest endeavor at Consigli was the renovation of the Sandy Hook School—it was so much more than a project."
10,000+ hours of internal training offered in 2017
10,000+ hours of internal training offered in 2017
Michelle
Project Administration
"My proudest moment was when I received a thank you card from a client who didn't have a construction background, and was so grateful that our team was able to guide her through the process. She said wonderful things about our team and Consigli, and it made me so proud to have played a role in making a Raving Fan client."
"As a former camp counselor at Camp Courant, it's amazing to come full circle and work with my co-workers to volunteer so kids can have a summer experience they otherwise wouldn't have access to."
"The most rewarding part of my job is working with smart, competitive teams to develop project-specific strategies that solve problems for our clients and win work for the company."
"The best part of my job is being able to restore buildings built over 100 years ago and make them look original. They aren't always large projects, but they are always special."
50% of our 2017 interns were offered full-time positions
Pannha
Project Management
"My favorite project was the historic renovation/addition to the Cambridge Public Library. Knowing I helped create a space for millions of people to enjoy for years to come is an absolute honor."
Behind the Scenes