Our Simple Philosophy: People First
At Consigli, our teams love what they do—and it shows. They embrace a collective vision, welcome challenges, seek innovation and thrive as both teachers and students. Our people—our family—uphold the tradition of Consigli's century-old values.
John
Executive Leadership
"My favorite part of my job is the comradery; it gives me inspiration every day. I love seeing co-workers excited and passionate about hard work and team accomplishments."
18,000+ hours of internal training in 2019
"My favorite Consigli initiative was being involved with the Seven Hills Global Outreach Program on their work in Sierra Leone. I was able to provide design services that helped build a new school that will provide education for hundreds of children."
Consigli's Wellness Program has been recognized as a Healthiest Company in America
Interactive Health
"The Supply & Equipment division was able to support our emergency builds for our healthcare partners by procuring supplies to support our jobs. Our team rose to the challenge and did a tremendous job."
Kacey-Ann
Project Management
"I started at Consigli working at the front desk in the Boston office and was giving the opportunity to follow a trajectory to where I am now the Diversity & Outreach Coordinator. The ability to grow with Consigli, and more specifically its Boston office, has been a whirlwind of a ride."
50+ team & community building events hosted by Consigli in 2019
Josh
Executive Leadership
"As a former camp counselor at Camp Courant, it's amazing to come full circle and work with my co-workers to volunteer so kids can have a summer experience they otherwise wouldn't have access to."
Jody
Executive Leadership
"There have been a lot in 15+ years here, but my proudest moment at Consigli was being named the Builder of the Year at our Annual Meeting."
"Self-motivated individuals with the Lean mindset to continuously improve will make you successful at Consigli."
"Consigli understands that it's a people business and soft skills are extremely important in the construction environment. They created an emerging leaders program to develop staff into the future leaders of the organization which I have benefited greatly from."
Recognized continuously as a Best Place to Work in all regions
Boston Globe, Hartford & Washington Business Journals, Mainebiz, & NYS-SHRM
"My proudest moment was being recognized for my five year tenure award at the Annual Meeting. The fact that I was one of about 40 people celebrating that anniversary, it speaks to the kind of culture that has been built here and I'm proud to be a part of it."
47% of rising seniors from our 2019 internship program were offered full-time positions
47% of rising seniors from our 2019 internship program were offered full-time positions
"Consigli supported my transition from Project Management to Estimating. I was given an opportunity to choose my career path and it led me to a role that I love."
"My favorite project is the Milford Regional Medical Center ED & ICU Expansion. Being from Milford and born at the hospital, it really hit home to be helping the community by building such an important local landmark for healthcare."
Myshele
Information Technology
"I've really enjoyed playing a role in the innovations at Consigli—from piloting drones to configuring and implementing virtual reality units."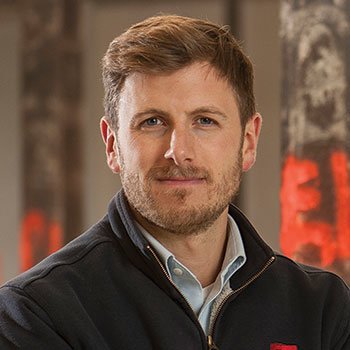 "I'm most proud when subcontractors return to our projects after working elsewhere and express how our emphasis on safety and organization allows them to focus more on doing their job instead of looking over their shoulder."
26 colleges represented by our 2020 intern class
"In the 16+ years I've been with Consigli, I've developed friendships that will last a lifetime."
Behind the Scenes